Unfortunately, I am unable to permanently save a LanguageTool remote server URL within my browser add-on (Firefox / Chrome).
As shown below, the server can properly be reached: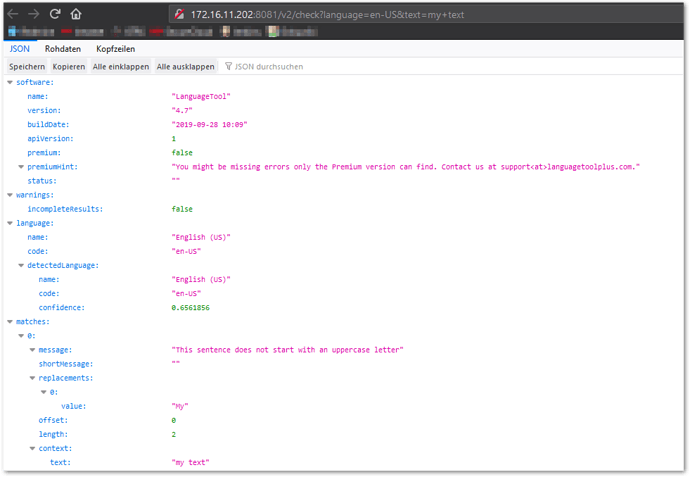 Directly after entering a saving the URL to my add-on it tells me that the configuration has successfully been saved: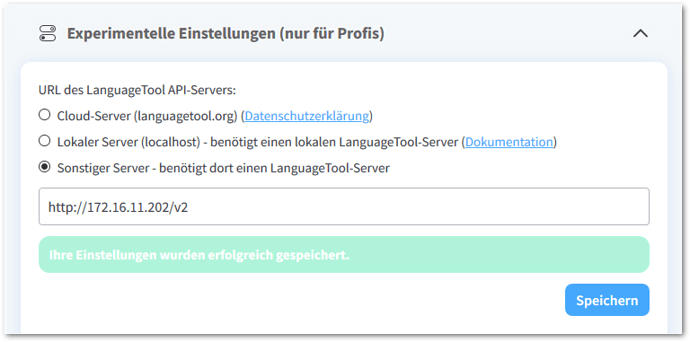 But, after reloading th page, the configuration setting seems to be lost again:


Please let me know what I am doing wrong. (limited to plus account? wrong URL syntax?)
Your help and support is greatly appreciated!