Today I updated my current version of LibreOffice 7.2.3 (2021-11-25) - Fresh Branch - with the latest version of the LanguageTool extension. I updated LanguageTool from version 5.5 to version 5.5.1 with the version available in the LibreOffice Extension Center.
As after every update, I briefly tested the functionality of my LanguageTool installation with the LanguageTool test document. So far so good, LanguageTool 5.5.1 seems to work excellent.
However, I noticed the following: After the update, the LanguageTool product description in the LibreOffice Extension Manager is in Chinese, and no longer in English. Have you noticed this as well?
As I said, this circumstance doesn't seem to have a negative impact on the functionality of the extension. Nevertheless, I think that a new small bug has crept in while adding the bug fixes.

Attachments
LibreOffice Extension Manager - LanguageTool 5.5: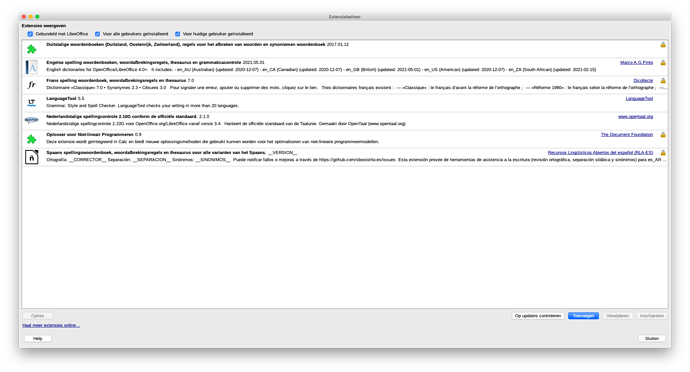 LibreOffice Extension Manager - LanguageTool 5.5.1: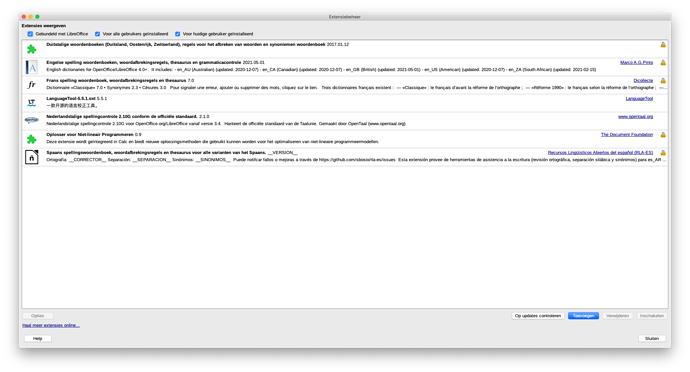 English version notes of my LibreOffice installation:
Version: 7.2.3.2 / LibreOffice Community
Build ID: d166454616c1632304285822f9c83ce2e660fd92
CPU threads: 4; OS: Mac OS X 10.15.7; UI render: default; VCL: osx
Locale: nl-NL (nl_NL.UTF-8); UI: nl-NL
Calc: threaded