Hi, I have problems with documents created from a special template. It used to work with older versions of LT. Can't remember in which version the bug was introduced.
Just open the document attached and wait a few seconds.
The error message: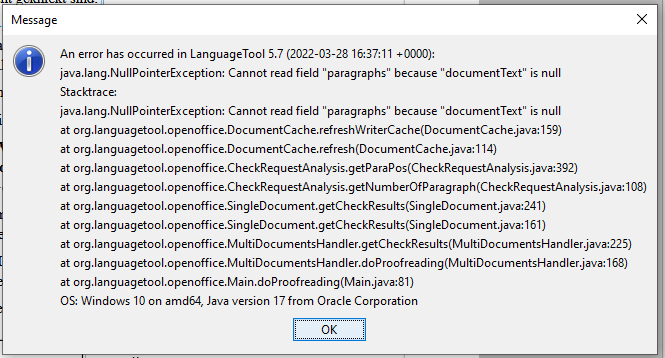 The document:
Test.odt (12.4 KB)
Has anyone a tip? Maybe I have to fix the template, but I don't know how…
Thanks in advance!