I use LT as a plugin for LibreOffice since quite a while (various Linux distributions). Since updating LT to version 6 I get error messages like the one below repeatedly. What may be the cause of it?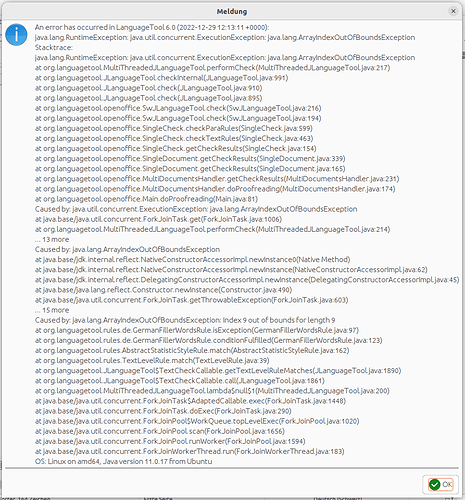 Versions used: LT plugin 6.0 / LibreOffice 7.3.7.2 / Ubuntu 22.04 LTS / OpenJDK 11.0.17 (Ubuntu standard)
Thanks for any help debugging!