Hello!
I have been coding a feature into Proofing Tool GUI that will allow to have dictionaries and extract POS data from them into a .txt file, ready to copy/paste into added.txt .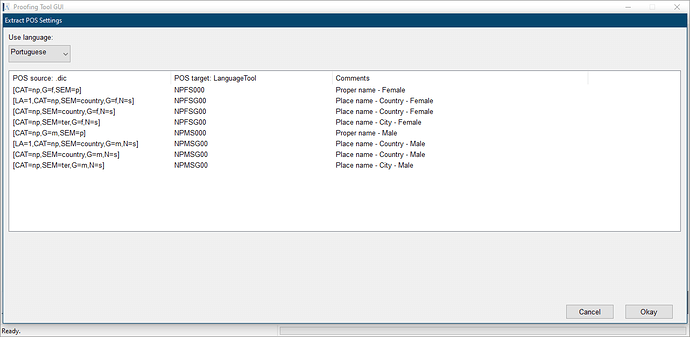 The main usage for me will be to extract thousands of POS data from proper names (people, countries, cities) from the Portuguese dictionary.
But there is a bonus: I have been adding POS data to the British speller and have so far around 600+ uncountable nouns marked as so.
What is the POS for uncountable nouns in the English added.txt ?
Notice it will still take me some days to have it working.
Thanks!