Dear Community. I have been using the LanguageTool Firefox extension for a while, and I am very happy with it.
I now discovered the LibreOffice extension and installed it successfully. The problem I have is that when I want to "Check text" the dialogue box squeezes all the contents which makes it impossible to use. See screenshot below: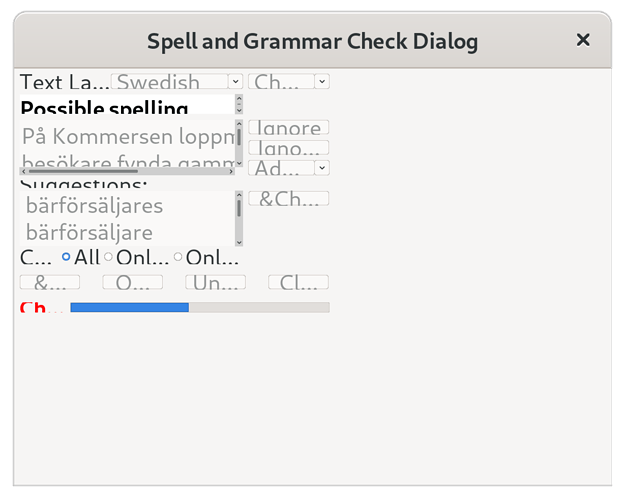 I am on Debian GNU/Linux 11 (bullseye)
GNOME Shell 3.38.6
Libreoffice 7.0.4.2.
LanguageTool 5.6
Best