Hello!
When LT finds foreigner words in a Portuguese document, it suggests to change them to italic.
However, in the suggestion pop-up window, there is no italic.
I believe it was you who patched LO to accept colours.
I was wondering if you could patch it (LO 6.3?) in order to identify/suggest italic words.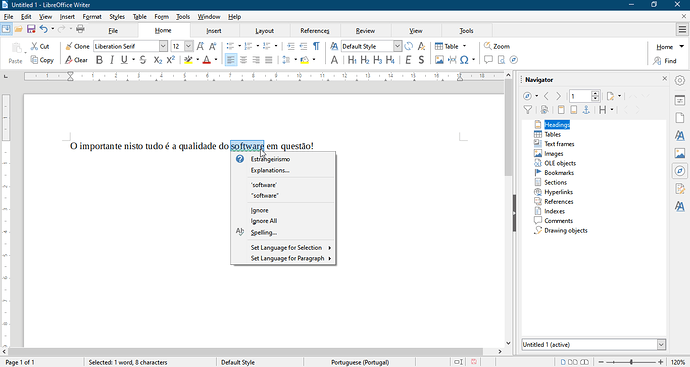 Thank you!
Kind regards,