I'm implementing a custom user dictionary using UserConfig and userSpecificSpellerWords.
When I compare to Antidote spellchecker they propose the fine definition of the word.
Thanks to that, the word can be analysed by the spellchecker.
You can see a sample image here.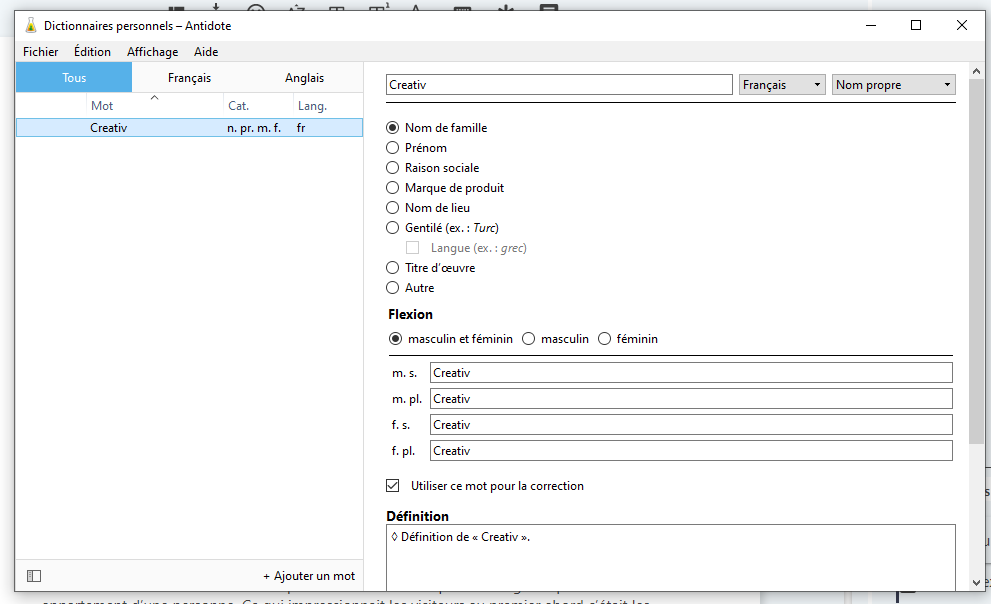 What is your point of view about this ? It is technically possible ?