in your extension from chrome i can't find the Pre-agreement for Portugal and i prefer to write that way? can you add that option. I can find it but it for brasil, angola and Mozambique so its a Pre AO that is missing.
However when i write it underline as yellow and alert about it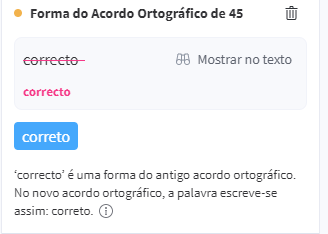 Also i would like that it autocorrects when i write worls like ola it should be olá it could alert but correct it automatically the accentuation, is possible?