Hi,
I am using Libreoffice with the premium version of LT (please find my specs below).
I am experiencing very strange things.
In general, when I am working with a document in one language and I want LT to proof portions in another language: this stopped working.
In the examples below, I put in brackets the language codification in LO.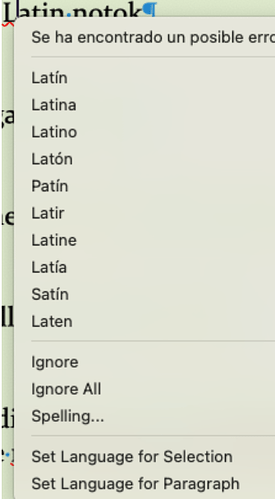 In the attached file (language for the document; English USA) there are 6 blocks of text:
the text in italics in Latin (Latin) is considered Spanish.
Then the word "Latin "(En USA) is underlined and I get the option to correct it in Spanish:
2.The following text title, Spanish, (EN US) followed by Spanish (ES Spain) text is recognized.
3,4 The following text titles (French and German) (EN US) were underlined in red, untill I wrote more words next to them and the underlining disappeared. As for their text: the French is not recognized (FR France) and the German (German Germany) is recognized.
The Italian title (EN US) is recognized, but not the text (IT Italy).

The English title (EN US) is not recognized (untill one adds text to its right probably) but the text is.
Could you please solve this? It is very confusing. Before it was working very well.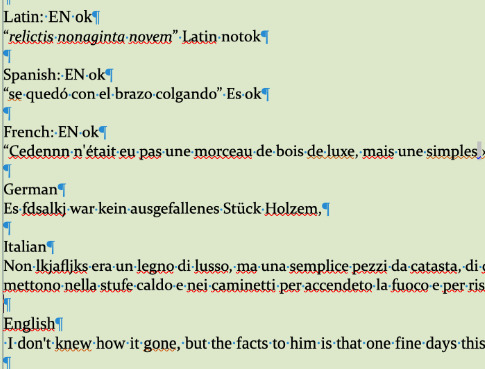 Language test Languagetool.odt (19.5 KB)
Version: 7.4.4.2 / LibreOffice Community
CPU threads: 8; OS: Mac OS X 13.2; UI render: default; VCL: osx
Locale: it-IT (en_IT.UTF-8); UI: en-US
Calc: threaded