We have just released a complete rewrite of our browser add-on for Chrome. Unlike the old add-on, which shows errors in a pop-up, the new add-on can underline errors directly in your text: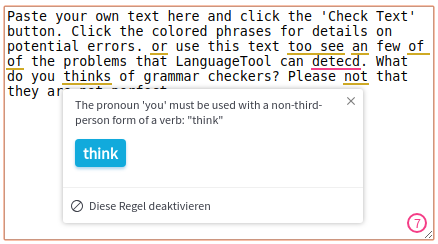 We will roll-out the new add-on slowly, so you might not automatically get the update for quite some time. If you want to get the update now, uninstall the add-on and re-install the new one from the Google web store.
Developing this add-on was quite expensive, so we cannot release it as Open Source. The old add-on is still available here.
The update for Firefox will follow, but I cannot promise any dates yet.